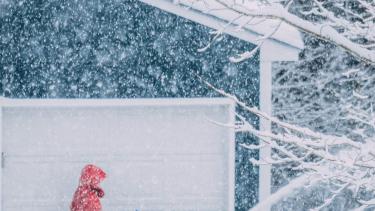 Winter Weather & School Closures
During the late fall and winter months, it is necessary on occasion to temporarily close a school or schools when weather conditions might endanger the safety of students. The Superintendent of Schools has authority on behalf of the Board, to temporarily close a school or schools. A number of factors go into this decision, including the conditions of: roads near schools, school grounds, school bus routes, and whether facilities are fully operational.
If parents/guardians believe their local conditions are unsafe, they may keep their child at home or arrange for his/her early dismissal.
To alert parents, the school district has various means of communicating a decision to close a school or schools:
First, an automated phone service can call everyone's house in a school catchment or throughout the district in the event of urgent information and emergency news that the district needs to get to homes. These phone calls will be identified as coming from the "Abbotsford School District", and may be placed as early as 6:15 in the morning. If you receive one of these calls, please take the time to listen to the entire message.
Best choice: If you have access to the internet, families can check for updates on the school district website; announcements will be clearly posted on the homepage. These announcements are posted by 6 a.m. or as soon thereafter as possible.
Information will also be provided via the following radio stations/media sources:
Country 107.1 FM (usually following each newscast in the morning)
STAR 98.3 FM (usually following each newscast in the morning)
CBC 690 AM (97.7FM)
CKNW 980 AM
News 1130 AM
Punjabi Radio 1550 AM
Red FM 93.1 FM
Jack 96.9 FM
City TV
And Abbotsford News online
Please utilize one of those information mediums, and DO NOT CALL your child's school(s) to ask if schools are open!
Should a decision to close schools be made during the school day, schools will utilize phone calls to contact parents/guardians, and the district will post notices on its website and use social media outlets.
If it snows, the school district usually posts on its webpage whether schools are open or closed and advises media.
We thank you for your co-operation and understanding during the winter weather!